On Thursday, the Duchess of Sussex hosted her first-ever royal event by herself at Kensington Palace to celebrate the cookbook she helped create, but it wasn't exactly the "solo" event we thought it would be. While Markle did host the festivities by herself, she had a lot of unforeseen family support.
To celebrate the release of Together: Our Community Cookbook, the Duchess of Sussex invited the women whose recipes are featured in the collection to prepare some of the dishes at Kensington Palace for guests. The women, survivors of last year's Grenfell fire, are from Hubb Community Kitchen, a space they created to make and share meals in the wake of the tragedy.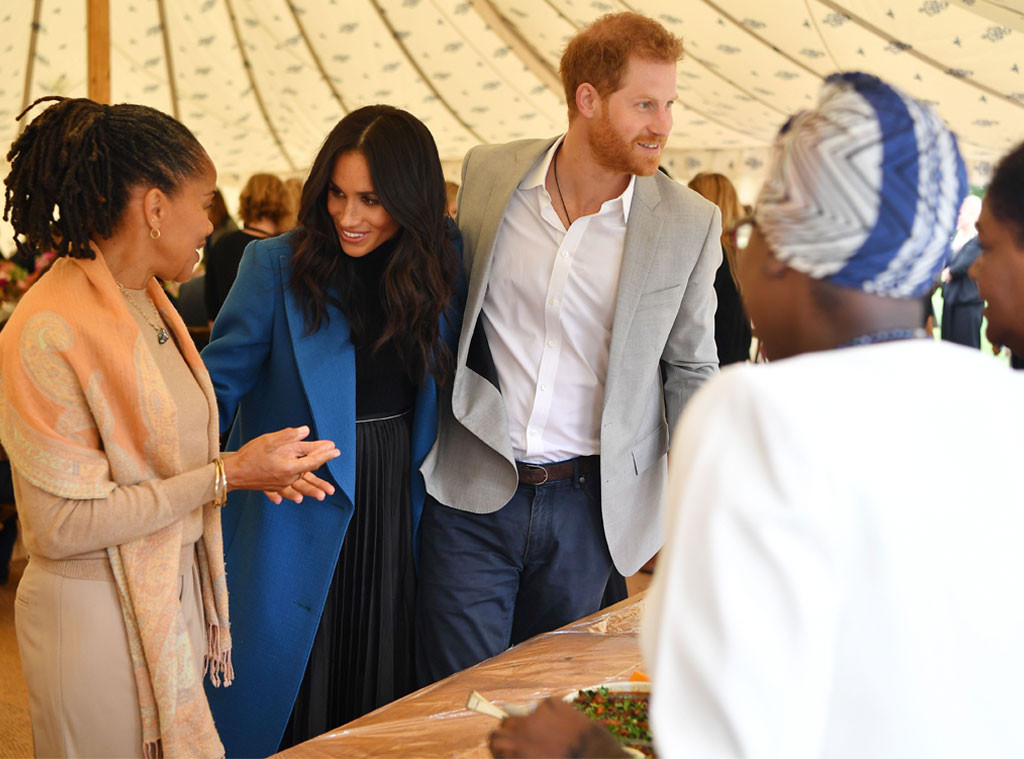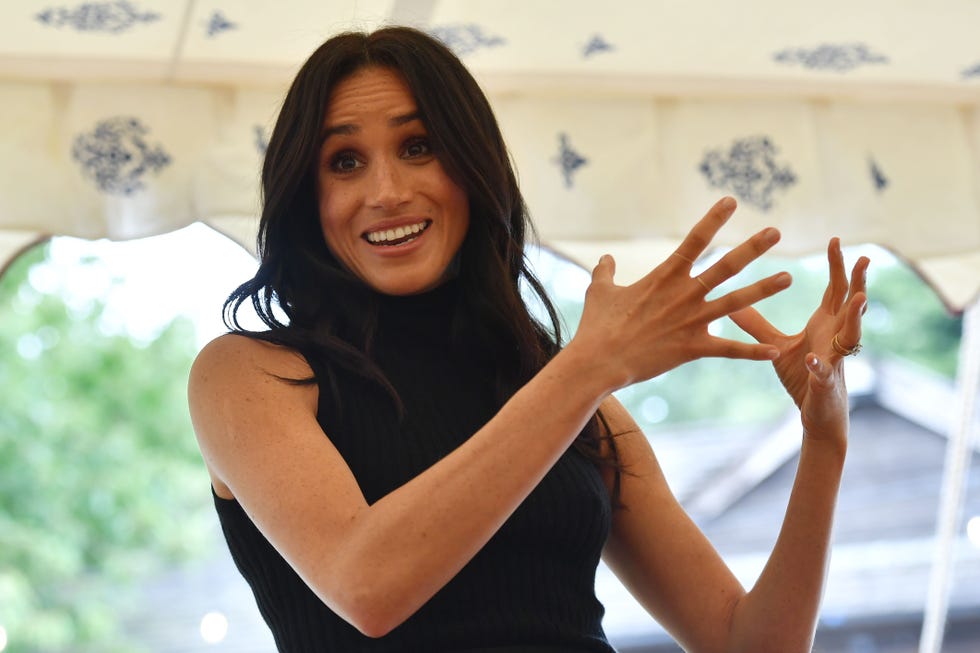 Meghan giving a speech about her passion project.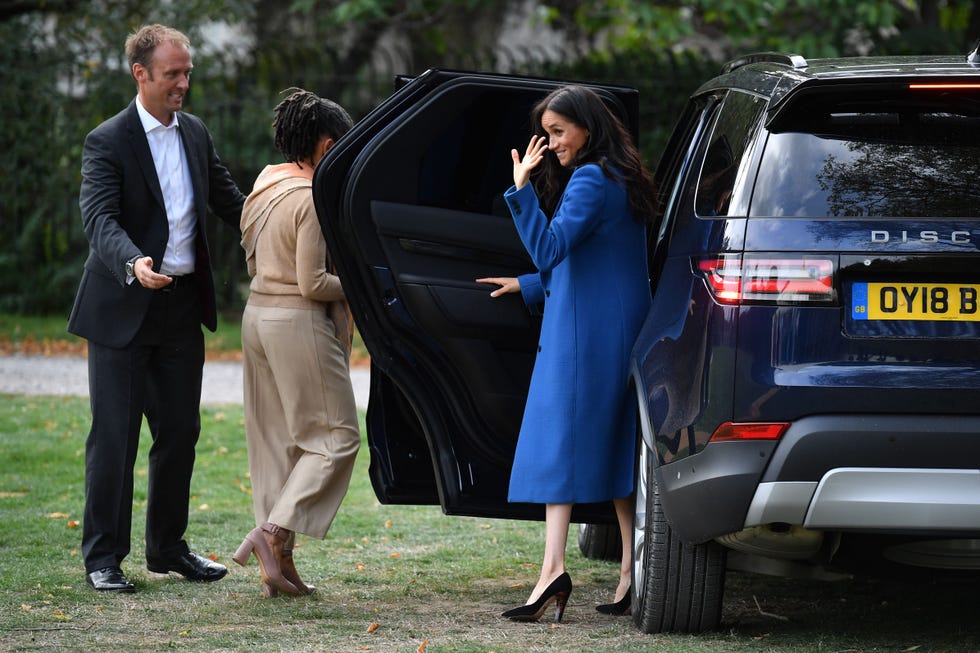 For the lunchtime event, Meghan wore a blue Smythe coat—the first royal coat of the fall season—with a Misha Nonoo skirt and Tuxe top.